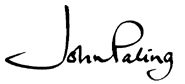 Management Consultancy
Consulting Services for Businesses and Agencies
John Paling & Co., Inc. teaches clients how to reduce public panic by empowering citizens to put risks into perspective for themselves.
One of the biggest risks for any organization is not to have a way of effectively explaining the safety of their operations to a worried public. Failure to do this can be extremely costly and very likely to cause seriously damage to the organization involved. Yet research confirms that most (but not all) of the public's worries are never viewed in context. FIVE REASONS why the risks that the public hears about are likely to be exaggerated and cause P A N I C.
Pressures of competitive marketing
Most of our information about risks comes from sources who are in business to try to sell you a solution! Part of life in a capitalist society requires constantly dealing with concerns that are brought up by folk who wish to market their services offering to help you deal with those issues. The more scary it can be made to sound, the more likely it is that you will pass on your money. Unless the public uses a filter to protect itself from reacting to small risks made to appear large, there will always be a possibility of devoting too much time and money to relatively unimportant things.
Advances of sensitivity of equipment
Few members of the public realize just how sensitive our chemical detection equipment has now become. Scientists can now detect infinitely small quantities of toxic substances that, in truth, are not harmful to anyone. Because of these new levels of sensitivity, the primary question should not be "Does it contain a poison?" (because at some minute level pretty well everything does). Instead, the key focus should be "How risky is it for real people in real-life circumstances?" Without a simple way of viewing risks in context, the public is likely to react out of fear.
Necessity for the media to generate interest and attention to keep their numbers up
It is often in the media's own interest to maximize its appeal by highlighting risks and generating suspicion about the integrity of government and industry. They report accurately; we are drawn in to want to know more; and this contributes to their success. In fact, because of media competition and vigorous reporting, it is likely that the public hears about every suspected risk even before many have been fully validated. This makes it likely that the public is going to worry about things that, with later knowledge, were not really worth bothering with. Without a tool to challenge the worry, the public again can go ballistic!
Information Overload leading to increased feelings of being out of control and not trusting authorities
The overwhelming amount of information that comes at us all from every direction leads to many people feeling out of control. People feel they are not able to follow up on all the news stories in order to adequately protect themselves or their families. Citizens need some common-sense way of making sense of all this negative stuff and to take back control of their lives instead. The Paling Perspective Scale provides a simple, user-friendly way for the public to filter all these alarming messages.
Communicators are skilled at pressing your Outrage Buttons
When people respond to reports of risks they are influenced much more by emotional than by factual considerations. Other risk communicators focus on teaching organizations what factors "juice up" people's emotions. A skilled communicator can generate more or less outrage according to how a particular risk is reported. More importantly, if the public views the source as being untrustworthy or unresponsive, then the perceived risk automatically goes up! We believe that the Paling Perspective Scale is so useful because it puts back power in the hands of the people themselves. This reinforces trust and responsiveness while encouraging the use of a transparently fair means of putting risks into context.
Our consultancy practice focuses on helping professionals use the scale to reduce public panic so that the community moves away from emotions and considers facts in forming it judgements.
---
---
John Paling & Co., Inc.
5822 N.W. 91st Boulevard
Gainesville, FL 32653
(352) 377-2142
E-mail: info@johnpaling.com